Current Issue
(Fall 2005)

Table of Contents
He Brings Cool Things To Life
Alumnus Sturgeon Shares Fruits of Appliance Innovation
If your new refrigerator runs quieter and keeps food fresher longer, it's likely that Jerry Sturgeon had something to do with it.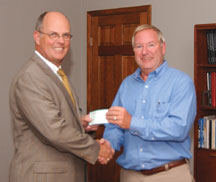 Alumnus Jerry Sturgeon (right) presents a check to Speed's dean, Mickey Wilhelm, to support bioengineering research.
That's because Sturgeon, a 1977 alumnus of Speed School, manages a major product development team at General Electric Appliance Park in Louisville that developed an innovative "dual evaporator" system known as "Climate Keeper II."
Among other things, the system includes a separate evaporator in the fresh food compartment which helps control both temperature and humidity so that food is moister and fresher.
The system recently premiered in the company's high-end Profile line of side-by-side refrigerators.
Sturgeon's work at G.E. added more than $30 million to the appliance giant's profit margin in 2004, and promises much more. According to the company, Sturgeon has been the lead engineer on almost every major range, laundry and refrigeration investment the company has made over the past 10 years.
For his expertise in leading teams and consistently developing successful new products for the market, Sturgeon was selected to receive the company's prestigious Edison Award, one of only 10 such awards given company-wide in 2005.
A major part of the award is a $25,000 grant that recipients can direct to a research university of their choice.
Sturgeon chose to give his grant to Speed School at U of L to fund its fledgling efforts in bioengineering research. He presented the $25,000 check to Speed Dean Mickey Wilhelm at a special luncheon July 29.
"I wanted to contribute to something that was broader than a straight engineering project, something that would benefit the whole community," Sturgeon says. "Bioengineering gets engineers involved in community health, and that has impact for everybody."
Sturgeon's career with G.E. began in 1972. "I started here as a technician out of the navy and went to night school at U of L, working full time while going to school," he says.
He received an associates degree in engineering technology from Speed School in 1977.
Wilhelm says Sturgeon's career achievements are a point of pride for Speed.
"Jerry has worked very hard in his career to be the very best in his field," Wilhelm says. "It's gratifying that he, after developing so many innovations at G.E., would help us in our efforts to develop innovations in bioengineering at Speed and at U of L."
Streepey Named 2005 Distinguished Alumnus
Ben M. Streepey is the Speed School's 2005 Distinguished Alumnus, a distinction that recognizes outstanding career contributions and support of Speed School.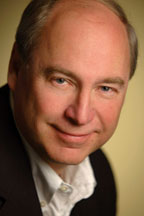 Streepey, a 1974 graduate of Trinity High School in Louisville, earned his bachelor's and master's degrees at Speed in electrical engineering in 1978 and 1979.
As vice president and general manager of business supplies for Lexmark International in Lexington, Ky., Streepey is responsible for worldwide development, manufacturing, marketing and sales, and the financial results of the company.
His career began in 1979, when he started as a development engineer designing microprocessor control systems in typewriter development for IBM Lexington. He held many positions at IBM through the years, moving up through the ranks at the company's Lexington facility and at its headquarters in New York City.
When IBM sold its printer business in 1991, Streepey moved into the new spinoff company, Lexmark International.
There, as vice president and general manager of entry and laser printers, his teams launched more than 40 of the company's first printers. These included its first inkjet and first color inkjet models as well as the first wide format laser printer, first color laser printer and the industry's first 1200-DPI laser printer. The success of the company's product portfolio led to Lexmark's initial public offering of stock in 1995.
Along with his business interests, Streepey serves in many community and professional associations, including the Speed School Dean's Industrial Board of Advisors, the Engineering Dean's Advisory Council at the University of Kentucky and the board of directors at St. Joseph's Healthcare in Lexington. He also has served on the board of Robinson Nugent Inc.
U of L Alumni Association
To all Speed School Students, Faculty and Alumni,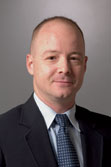 This year's agenda for the Speed School Alumni Council carries with it a theme of "Kaizen," which means continuous improvement. As the incoming president, it is my charge to advance the role of the council to the next level. This task can be accomplished quite smoothly at this point, thanks to the hard work and accomplishments of my predecessors.
The Speed School Alumni Council is now maturing into a more streamlined conduit between the body of Speed alumni and the Speed School itself. To facilitate this operational tempo we will:
1. Conduct tri-monthly alumni networking socials to
keep Speed graduates informed of the latest advances and programs within Speed,
offer an environment for sharing "best practices,"
foster an environment of fellowship between engineering professionals.
2. Broker overwhelming alumni support of the Speed Student Council, in an effort to plan and execute the most successful and effective "Engineer's Day" event in the history of Speed School.
3. Become a useful resource for the current and future student body through effective mentoring, awarding scholarships, and increased participation in student body activities.
Overall, I offer a personal challenge to Speed alumni everywhere. Look at where you are in life today. I guarantee that your success today had something to do with what you gained at Speed School. Therefore, join us in giving a little back to Speed. Get involved this school year and make a difference in the lives of future engineers. On behalf of the Speed School Alumni Council, we look forward to seeing you again!
Sincerely,
Frank A Finley II, '91S
President, Speed School Alumni Council

Return to Top

Table of Contents